Lasercut Coasters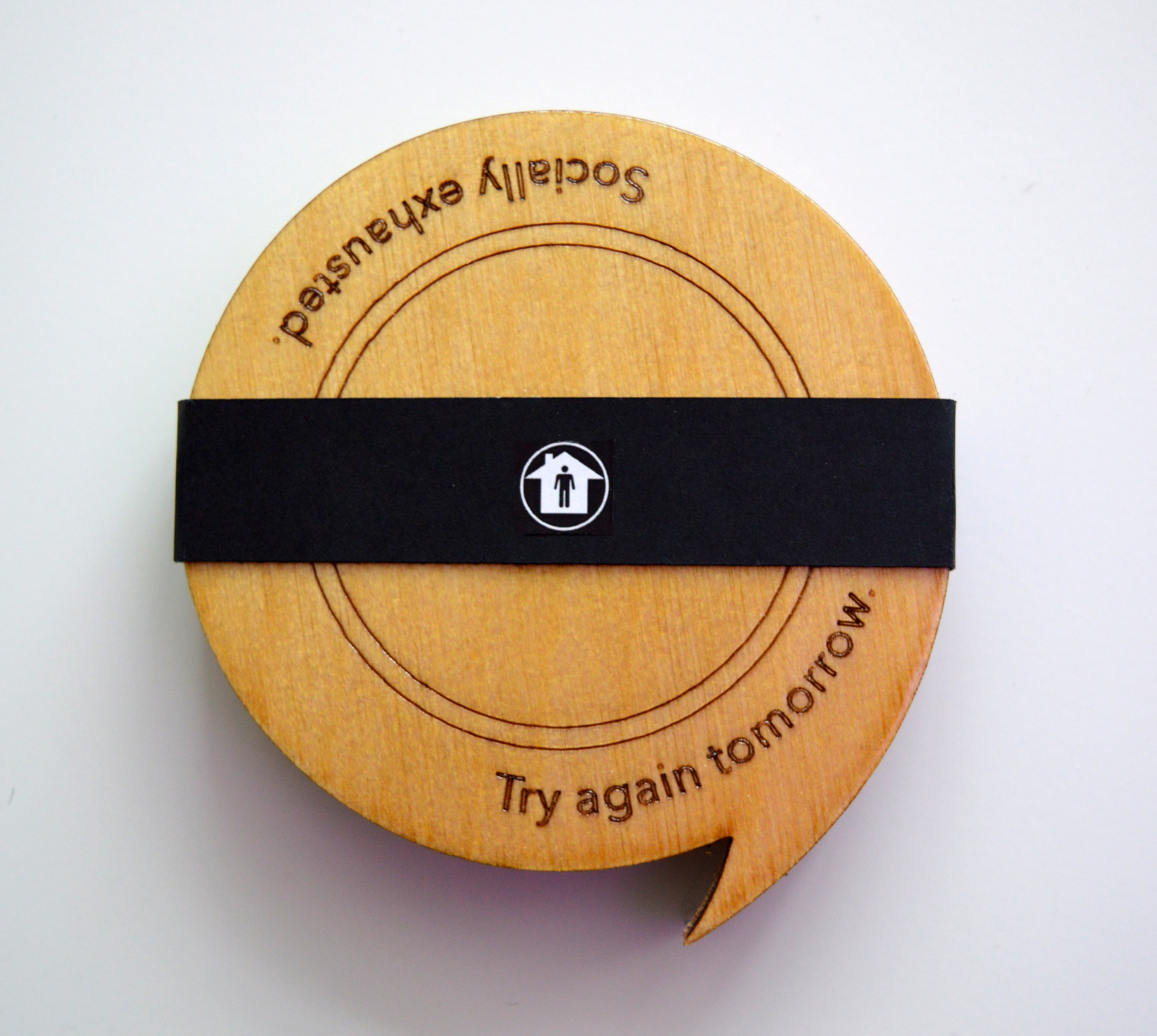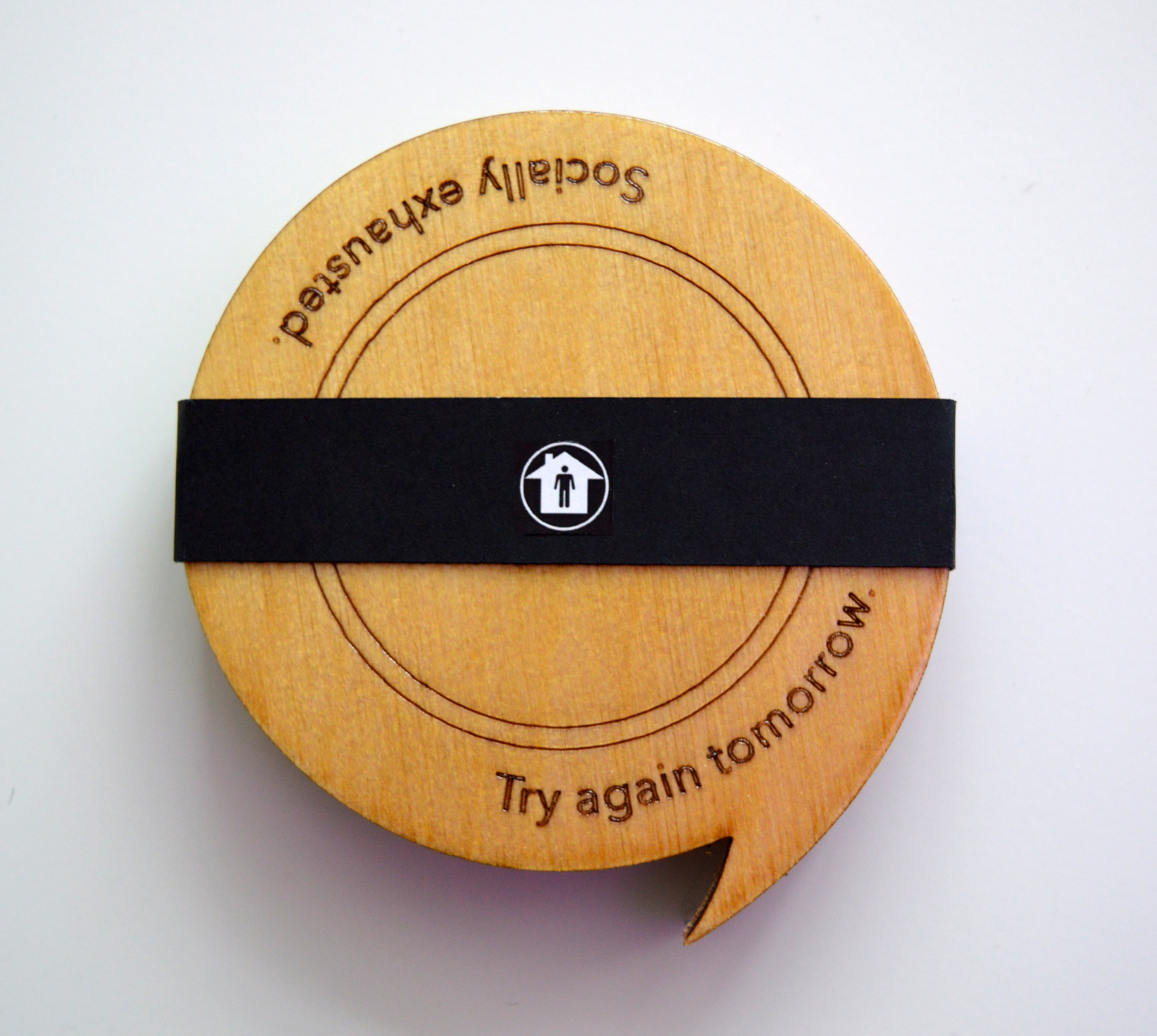 Lasercut Coasters
Homebody is a lifestyle brand for those people who dislike people (or at least need a break from them from time to time). These coasters are the first (of many) products available from Homebody.
Laser cut plywood, waterproof varnish, adhesive cork backing.
4.25" x 4.25" x 1.75"
Inner rings engraved for the more fidgety beverage connoisseur (lines up nicely with most round based glassware).

4 coasters to a set, with escalating aggressive messages:
A) Socially exhausted - Try again tomorrow
B) I am comfortable drinking alone - Please leave
C) You're making it worse - Stop talking
D) Just shut the fuck up - I'm serious
These original wooden coasters speak on your behalf, when you cannot (or when it would be impolite to) scream in agony about the day you had, out in the world. This set offers four different designs of escalating aggression to explain to those around you of exactly how much quiet you are in need of.
The original design was based on the culmination of many traumatic years in the hospitality industry. The long days of limited breaks, serving the public (through clenched molars and perky smiles and terrible jokes and endless coffees and screaming internally) inspired this design. At the end of each of these purgatory-like days, a social warrior feels an overwhelming necessity to be alone, well-earned beverage in-hand.

When complete solitude is unattainable, these coasters will be the social heroes you need to let those around you know you are currently unavailable to participate, and require some recovery in silence.